Featured Courses
Here is a list of related courses:
The RHCSA exam (Red Hat Certified System Administrator), also called EX200, is a performance-based exam lasting 2 hours and half, focusing on installation and server configuration on RHEL 7 (Red Hat Enterprise Linux 7).
RHCSA is an entry-level certification that focuses on actual competencies at system administration, including installation and configuration of a Red Hat Enterprise Linux system and attach it to a live network running network services.
Exam objectives
Understand and use essential tools
Access a shell prompt and issue commands with correct syntax.

Use input-output redirection (>, >>, |, 2>, etc.).

Use grep and regular expressions to analyze text.

Access remote systems using ssh.

Log in and switch users in multiuser targets.

Archive, compress, unpack, and uncompress files using tar, star, gzip, and bzip2.

Create and edit text files.

Create, delete, copy, and move files and directories.

Create hard and soft links.

List, set, and change standard ugo/rwx permissions.

Locate, read, and use system documentation including man, info, and files in /usr/share/doc.
Operate running systems
Boot, reboot, and shut down a system normally.

Boot systems into different targets manually.

Interrupt the boot process in order to gain access to a system.

Identify CPU/memory intensive processes, adjust process priority with renice, and kill processes.

Locate and interpret system log files and journals.

Access a virtual machine's console.

Start and stop virtual machines.

Start, stop, and check the status of network services.

Securely transfer files between systems.
Configure local storage
List, create, delete partitions on MBR and GPT disks.

Create and remove physical volumes, assign physical volumes to volume groups, and create and delete logical volumes.

Configure systems to mount file systems at boot by Universally Unique ID (UUID) or label.

Add new partitions and logical volumes, and swap to a system non-destructively.
Create and configure file systems
Create, mount, unmount, and use vfat, ext4 and xfs file systems.

Mount and unmount CIFS and NFS network file systems.

Extend existing logical volumes.

Create and configure set-GID directories for collaboration.

Create and manage Access Control Lists (ACLs).

Diagnose and correct file permission problems.
Deploy, configure, and maintain systems
Configure networking and hostname resolution statically or dynamically.

Schedule tasks using at and cron.

Start and stop services and configure services to start automatically at boot.

Configure systems to boot into a specific target automatically.

Install Red Hat Enterprise Linux systems as virtual guests.

Configure systems to launch virtual machines at boot.

Configure network services to start automatically at boot.

Configure a system to use time services.

Install and update software packages from Red Hat Network, a remote repository, or from the local file system.

Update the kernel package appropriately to ensure a bootable system.

Modify the system bootloader.
Manage users and groups
Create, delete, and modify local user accounts.

Change passwords and adjust password aging for local user accounts.

Create, delete, and modify local groups and group memberships.

Configure a system to use an existing authentication service for user and group information.
Manage security
Configure firewall settings using firewall-config, firewall-cmd, or iptables.

Configure key-based authentication for SSH.

Set enforcing and permissive modes for SELinux.

List and identify SELinux file and process context.

Restore default file contexts.

Use boolean settings to modify system SELinux settings.

Diagnose and address routine SELinux policy violations.
Requirements
None
Related Self-paced Courses
Related Live Courses
Related Webinars
What Is Next
After you submit your intake form and register the course, we will put you in an upcoming class based on your availability. Once we confirm your class schedule, we will email you your final class schedule.
IMPORTANT: To make the most of your training, it is highly recommended to add your class schedule to your personal calendar and attend all class sessions. We do NOT offer make-up sessions if you miss a session.
Featured Courses
Here is a list of related courses: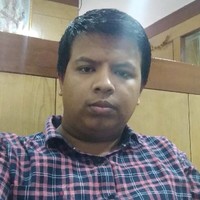 Gaurav- RHCSA, RHCE, AWS, DevOps and Cloud Expert
I am a Cloud Expert with experience in core AWS services S3, EC2, ELB, EBS, Route53, VPC, Auto scaling etc. and deployment services Elastic Beanstalk, Lambda and Cloud Formation and security practices IAM, Cloudwatch and Cloudtrail. I have experience with Configuration Management tools Puppet and Ansible. Over the years I have implemented Organization DevOps strategy in various environment of Linux servers along with adopting cloud strategies based on Amazon Web Services. I have worked in DevOps Engineering in automating, building and deploying of code within different environments Dev, Testing & Prod . Strong Experience in Amazon EC2 setting up instances, VPCs, and security groups. Experience in managing AWS VPC Virtual Private Cloud environment Setting up databases in AWS using RDS, storage using S3 buckets and configuring instance backups to S3 bucket. Excelled on creating AMI AWS Machine Images that utilizes ELB Elastic Load Balancer and Auto Scaling.
Thanks for submitting your information! Please continue with the checkout process.
Frequently Asked Questions
Can I get a refund if I'm unhappy with my purchase?
We offer no refund for our live classes. Also, as stated in Teachable's Terms of Use, live classes ARE NOT covered by Teachable's 30-day student refund policy. For more info, visit our Terms of service page.
Also, students under Payment Plans are required to pay the class fee in full either before the class start date or during initial class sessions. Failure to pay your class fee in full shall result in forfeiting your right for attending the class without refund.
How do I get my class schedule?
Upon purchasing this live class, you'll submit your availability (day/time in EST) and we try to fit you in an upcoming class. We notify your final class schedule via email. We offer our live classes during the weekdays and weekends.
What is the format for this live training?
This live class is offered in both group and one-to-one training format.Upon your registration, we try to fit you in an upcoming group class and if it is not available within 30 days from your enrollment, we will provide you with one-to-one training class.
Featured Courses
Here is a list of related courses: