This live course prepares you for the Certified Kubernetes Administrator (CKA) exam by the Cloud Native Computing Foundation. You will learn how all of the components of a Kubernetes cluster work together, how to monitor all components of a cluster, and how to build your own Kubernetes cluster from scratch. We will also cover networking, deploying applications, scheduling pods, logging, and a whole lot of practice in the command line.
The CKA exam is heavily focused on practical application, as it is a hands-on test of your ability to run commands to perform specific actions. There are no multiple-choice questions in this exam. To account for this, you will be provided with a number of hands-on labs to practice on your own and best prepare for the exam.
Learning Objectives
The CKA Certification focuses on the skills required to be a successful Kubernetes Administrator in industry today. This includes these general domains and their weights on the exam:
Application Lifecycle Management 8%
Installation, Configuration & Validation 12%
Core Concepts 19%
Networking 11%
Scheduling 5%
Security 12%
Cluster Maintenance 11%
Logging / Monitoring 5%
Storage 7%
Troubleshooting 10%
Requirements
None
Related Self-paced Courses
Related Live Courses
Related Webinars
What Is Next
After you submit your intake form and register the course, we will put you in an upcoming class based on your availability. Once we confirm your class schedule, we will email you your final class schedule.
IMPORTANT: To make the most of your training, it is highly recommended to add your class schedule to your personal calendar and attend all class sessions. We do NOT offer make-up sessions if you miss a session.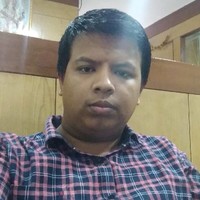 Gaurav- RHCSA, RHCE, AWS, DevOps and Cloud Expert
I am a Cloud Expert with experience in core AWS services S3, EC2, ELB, EBS, Route53, VPC, Auto scaling etc. and deployment services Elastic Beanstalk, Lambda and Cloud Formation and security practices IAM, Cloudwatch and Cloudtrail. I have experience with Configuration Management tools Puppet and Ansible. Over the years I have implemented Organization DevOps strategy in various environment of Linux servers along with adopting cloud strategies based on Amazon Web Services. I have worked in DevOps Engineering in automating, building and deploying of code within different environments Dev, Testing & Prod . Strong Experience in Amazon EC2 setting up instances, VPCs, and security groups. Experience in managing AWS VPC Virtual Private Cloud environment Setting up databases in AWS using RDS, storage using S3 buckets and configuring instance backups to S3 bucket. Excelled on creating AMI AWS Machine Images that utilizes ELB Elastic Load Balancer and Auto Scaling.
Thanks for submitting your information! Please continue with the checkout process.
Frequently Asked Questions
Can I get a refund if I'm unhappy with my purchase?
We offer no refund for our live classes. Also, as stated in Teachable's Terms of Use, live classes ARE NOT covered by Teachable's 30-day student refund policy. For more info, visit our Terms of service page.
Also, students under Payment Plans are required to pay the class fee in full either before the class start date or during initial class sessions. Failure to pay your class fee in full shall result in forfeiting your right for attending the class without refund.
How do I get my class schedule?
Upon purchasing this live class, you'll submit your availability (day/time in EST) and we try to fit you in an upcoming class. We notify your final class schedule via email. We offer our live classes during the weekdays and weekends.
What is the format for this live training?
This live class is offered in both group and one-to-one training format.Upon your registration, we try to fit you in an upcoming group class and if it is not available within 30 days from your enrollment, we will provide you with one-to-one training class.