Featured Courses
We have live hands-on classes for all AWS Certifications.
Amazon Web Services or AWS cloud based certifications are one of the most demanded certifications in the IT market today and it is expected to rise exponentially in the coming years. It offers cloud services in compute, storage, database, content delivery, networking, etc.
 AWS offers you all the necessary tools you would need to set up your IT infrastructure, without buying anything.
AWS Certification paths
AWS Certified Solutions Architect - Professional

AWS Certified DevOps Engineer - Professional
In this webinar, we briefly review each AWS certification along with job roles & functions related to each AWS certification. 
 This free webinar is a must for anyone interested in exploring AWS certifications for his/her next career move. 
Schedule
Saturday July 25 at 10 am EST
Before you register for this webinar, please check webinar date/time (EST) to make sure you are available to attend.
This is 1 hour live webinar.
Requirements
None
What is Next
After you register for this webinar, add it to your personal calendar. The live webinar is conducted via virtual platforms like Zoom or Google Meet. We post Zoom info on our webinar page (only viewable to registered students) and/or email them to all registered students.
Other webinars
AWS Live Classes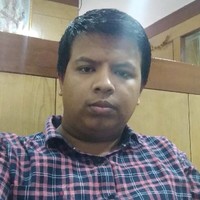 Gaurav- AWS, DevOps and Cloud Expert
I am a Cloud Expert with experience in core AWS services S3, EC2, ELB, EBS, Route53, VPC, Auto scaling etc. and deployment services Elastic Beanstalk, Lambda and Cloud Formation and security practices IAM, Cloudwatch and Cloudtrail. I have experience with Configuration Management tools Puppet and Ansible. Over the years I have implemented Organization DevOps strategy in various environment of Linux servers along with adopting cloud strategies based on Amazon Web Services. I have worked in DevOps Engineering in automating, building and deploying of code within different environments Dev, Testing & Prod . Strong Experience in Amazon EC2 setting up instances, VPCs, and security groups. Experience in managing AWS VPC Virtual Private Cloud environment Setting up databases in AWS using RDS, storage using S3 buckets and configuring instance backups to S3 bucket. Excelled on creating AMI AWS Machine Images that utilizes ELB Elastic Load Balancer and Auto Scaling.
Featured Courses
We have live hands-on classes for all AWS Certifications.
Featured Courses
Here is a list of other related live courses: